Welcome to
Regional Museum
Jagodina
The volume of collected material, its importance, and results of professional and scientific research into the history and culture of the city and Central Pomoravlje make the Regional Museum a significant cultural institution of Serbia.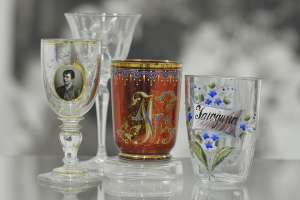 By the resolution of the United Nations General Assembly 2022 was declared the International Year of Glass and is dedicated to its scientific, economic and cultural value. The territory of the City of Jagodina is the cradle of national production and industrialization of glass in
Read More »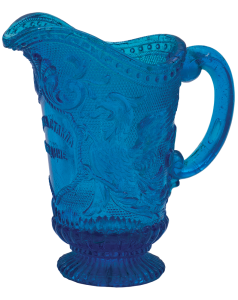 The Collection of Glass preserves glass objects that were in use in Jagodina houses from the end of the 19th to the middle of the 20th century, as well as various glass packaging like beer bottles with the label of Jagodina Brewery which owner was
Read More »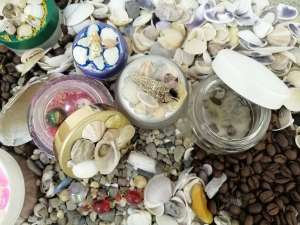 Within the manifestation "Museums for 10", in the spirit of good practice of organizing educational and interesting contents for children, youth and older, workshops for our faithful and new audience will be organized in the Regional Museum Jagodina this year as well. On Tuesday, May
Read More »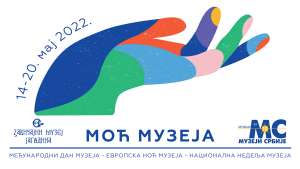 In the period from May 14 to May 20, 2022, the manifestation "Museums for 10" was held in museums and cultural institutions in Serbia. As every year, the Regional Museum of Jagodina has prepared a diverse program. The event began with the exhibition "The Birth
Read More »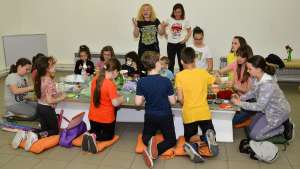 Tuesday, May 17, 2022, in the Regional Museum of Jagodina, was a day reserved for the creative workshop Magic Jar, within the manifestation "Museums for 10". The museum team led by archaeologist Sonja Perić encouraged the youngest, but faithful visitors of the museum to play
Read More »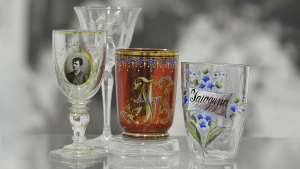 After a long break, the Regional Museum of Jagodina is re-launching the exhibition activity with the exhibition "Birth of Glassmaking in Serbia: Glass from the Collections of the Regional Museum of Jagodina", which will be opened on Thursday, May 12 at 7 p.m. This exhibition
Read More »
Tickets
Please call in advance for group visits. Tickets can be purchased at the museum entrance.
Hours
We will do our best to make your visit pleasant and we will look forward to each new meeting.
On Sundays only for pre-announced group visits
Our collection consists of over 10,000 items, created in the period from prehistory to modern times.